The Best Virtual Data Room Providers for Your Business in 2021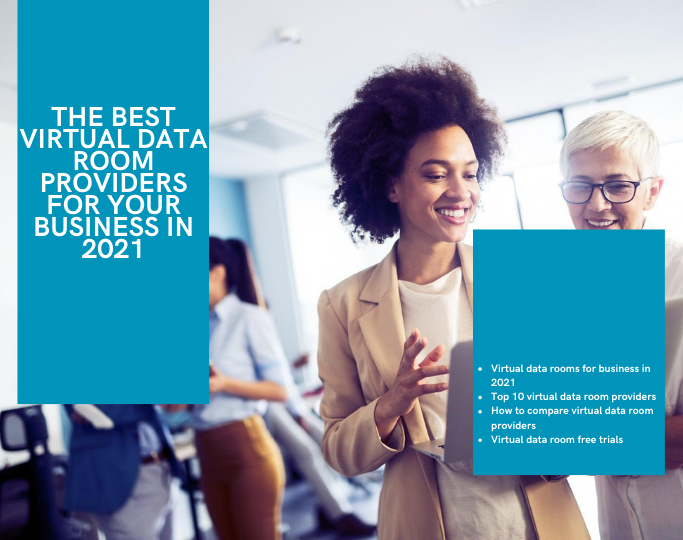 The average financial services employee has unrestricted access to almost 11 million sensitive files (or over 20 million files in large companies). Yet, the average cost of a data breach in finance is a staggering $6 million — one of the most expensive in global business.
Rapid digitalization, a forced shift to the cloud, and remote work have put data security at risk. It's predicted that by 2025, cybercrime will cost us over $10.5 trillion every year — a statistic you can, hopefully, avoid becoming a part of if you use virtual data room solutions to organize your documentation.
Here are our tips for choosing the best secure virtual data room provider, along with a rundown of the ten market leaders.
Virtual data rooms for business in 2021
A virtual data room (VDR) is a cloud-based file repository where you can store and share all company documents safely. VDRs were initially designed to facilitate M&A and due diligence processes, but there are now many other reasons a VDR can be useful.
The latest encryption and machine learning technologies used by VDR service providers have turned the data room concept into a powerful tool for document management, and companies from different industries are adopting VDRs at full tilt. As a result, their market share is expected to double by 2025.
Improved data security and access control are at the core of data room solutions, but these aren't the only benefits. Here are the main features you get with virtual data room software:
Maximum data security
Anytime data access, regardless of location and device type
Complete control of data access and user activity
Improved document organization with tools for navigation and analytics
Automated management of large volumes of data
Reduced paperwork and enhanced collaboration
Predictive analytics and reporting
Simply put, a virtual data room from a reliable VDR provider can protect your confidential data, address data management challenges, and solve your documentation woes.
Let's take a look at some of the best providers on the market.
Top 10 virtual data room providers
The first step to choosing the right VDR software for your company is identifying market leaders and exploring their products. We've compiled a virtual data room comparison of the top providers in three categories to get you started.
Newer VDR providers
Newer electronic data room providers offer solutions that are often easier to use due to more intuitive interfaces. While prices can vary, these solutions are usually cheaper than traditional VDR software.
iDeals. A 15-minute setup, industry-leading 99.95% uptime and unique page-by-page activity analytics make iDeals one of the most popular VDR solutions worldwide, with over 90,000 customers and half a million users.
Citrix ShareFile. Alongside standard VDR features, this VDR provides a rich choice of third-party integrations, including Google, OneDrive, and Zapier. The company has more than 60,000 customers worldwide.
Firmex. J.P. Morgan, PwC, ArcelorMittal, and other companies representing 110 countries choose this provider for its simplicity and user-friendly interface. With over 15,000 new data rooms opened every year, Firmex is now one of the most trusted virtual data room vendors.
SecureDocs. Companies from 122 countries choose SecureDocs for the fastest setup on the market — you only need 10 minutes to get up and running.
DealRoom. This provider focuses on M&A and due diligence and offers software features to match. In particular, DealRoom offers 25+ pre-made templates tailored for different roles in the M&A process to help users get started.
Clinked. This provider describes itself as a one-stop-shop for all company data. As well as providing typical VDR functionality, Clinked offers feature-rich tools for customization and collaboration.
Traditional VDR providers
These companies were pioneers in data room solutions and mainly focused on M&A and large-scale projects. Though they have a long history in the industry and are often feature-heavy, their drawbacks include a lengthier set up and higher virtual data room pricing.
Software in this category is often the most expensive on the market.
Merrill Datasite. This award-winning company is one of the most popular data room service providers, available in 170 countries. Datasite is famous for its advanced features, including AI tools for cross-project analytics and reporting.
Intralinks. This company has over four million users and works with global names such as L'Oréal, Starbucks, and DuPont. Along with basic VDR functionality, Intralinks offers AI-powered redaction.
Donnelley Venue. Microsoft, eBay, Uber, Mastercard, and other famous companies choose this provider for its easy setup and powerful contract analytics tools.
File-sharing service providers
File-sharing service providers like Dropbox and Google Docs are popular because they offer better document collaboration and sharing tools than data room companies. On the other hand, they lack security and core VDR features such as granular permission settings, watermarking, and analytics.
Box Data Room. This electronic data room offers a wide range of integrations and tools for workflow automation and collaboration. Still, its limited functionality makes it better suited to simpler needs.
As you can see, every solution has its strong and weak points. So how can you choose the best VDR provider for you? Let's answer this question together.
How to compare virtual data room providers
We've mentioned the ten best virtual data room providers, but many more companies are ready to offer you their services.
Here are three things to focus on when comparing virtual deal rooms.
Security
A digital data room will store your most sensitive files, so be demanding when it comes to data security. Data room service providers should comply with international security standards such as GDPR, ISO/IEC 27001:2013, and SOC 1/SOC 2, as well as industry-specific regulations like HIPAA for healthcare.
Alongside compliance, check that your VDR software has security features such as two-factor verification, access restrictions, dynamic watermarks, remote lock, and wiping of encrypted data.
Functionality
If you want to unlock all the benefits that a data room offers, choose a solution with, at least, these core features:
An easy-to-use interface
Granular access control
Multiformat bulk upload
Tools for automated data organization and navigation
User activity tracking
A questions and answers (Q&A) section
Customization tools
Analytics and reporting
24/7 customer support
Mobile apps
The more features virtual data room providers can offer, the better, but you should consider your goals, workflow, and business type to establish your priorities.
For example, if you work with investors, you'll likely need more advanced tools for user activity tracking and analytics to understand investors' interest in your project better. On the other hand, if your main goal is to reduce the paperwork of an online organization, choose providers with richer tools for automating the document management process.
Expertise
You don't want to trust a newbie provider with your most sensitive documents — who would? Make your choice based on the provider's global reach, expertise, and data room reviews. Also, opt for providers with hands-on experience in your particular industry, as they can offer you more industry-specific functionality and extra security.
Whichever provider you choose, it can help to try out the product before jumping into an agreement. Luckily, most VDR service providers offer free trials, although conditions vary.
Virtual data room free trials
Many electronic data room providers offer free trial periods to give their customers a taste of the true experience — while others do not. In most cases, the absence of free trials naturally results in lead loss because most potential customers will prefer not to buy a pig in the poke.
A 14-day free trial period is usually enough to get a feel for using an online data room as a repository or for short transactions. However, if you aim for longer and more complex operations, opt for a 30-day trial to get used to the product and try out all the functionality you need. This will help you avoid regrets down the line.
Let's explore the free trial options offered by the best virtual data room providers.
30-day free trial
iDeals: 30-day trial
Citrix ShareFile: 30-day free trial of the standard file-sharing plan, or 7-day free trial of the advanced plan
Free trial up to 14 days
SecureDocs: 14-day trial
DealRoom: 14-day trial
Box Data Room: 14-day trial
Clinked: 10-day trial
No free trial
Make sure that these companies suit your needs before you commit to a subscription:
Merrill DataSite
Intralinks
Donnelley Venue (demo available on request)
Firmex (demo available on request)
Summing up
Virtual data room services are the modern solution for companies that want to ensure the security of their documentation, either permanently or for short-term processes such as M&A, when data security is paramount. Whatever your aims are, choose your data room wisely to get the best of today's features at the right price for you.
Latest News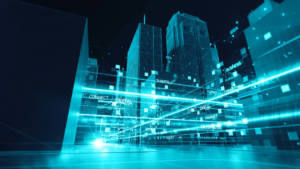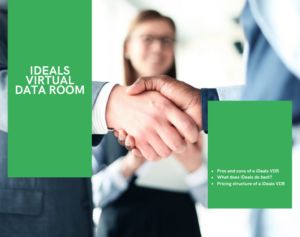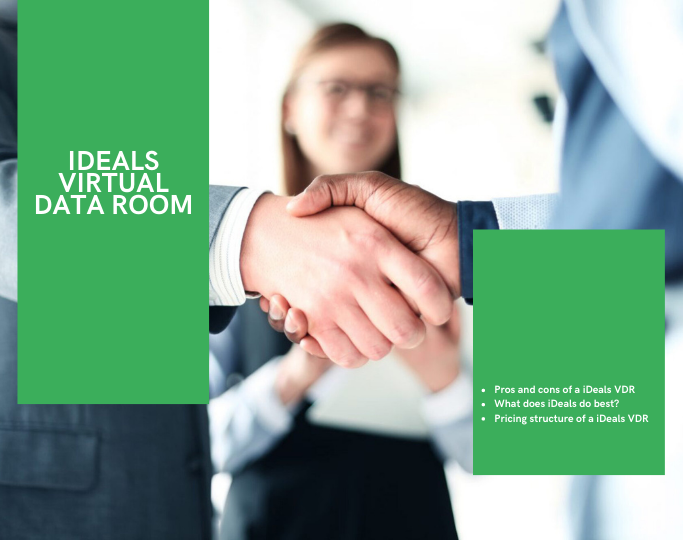 3 min read